Water Rates & Policies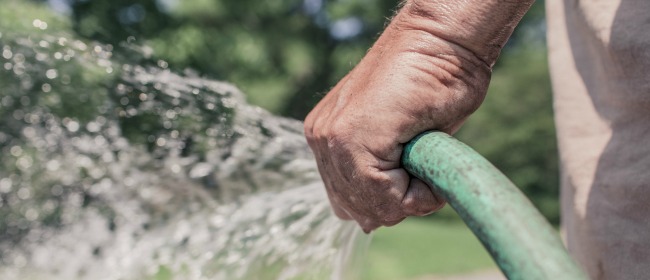 WELCOME!
The City of New Plymouth welcomes you as a new property owner and patron.* The following information is an outline of the billing policy for city water and garbage services.
To begin these services, a $135.00 deposit is due at the time of your water service connection. We will need you to complete your application and provide us with a copy of your Driver's License to turn your water/sewer and garbage service. Stop in during our normal hours or fax us at (208)278-5338.
Bills are generated on or soon after the first of each month. Payments are due upon receipt and are considered past due on the 25th of each statement period.
We accept payments in person, by mail, and through our convenient drop box located right outside City Hall. Credit payment online or by phone is also available (4% merchant service fee will be applied).
A $15.00 delinquency fee will be charged for past due balances. If the past due amount is not paid by the 15th of the following month, your service will be discontinued. Full payment for total balance owed, plus a $25.00 reconnect fee will be required to restore service.
* NOTICE TO ALL PROPERTY OWNER/PATRONS: It is the responsibility of the PROPERTY OWNER to ensure the full and timely payment of services. The city does not bill tenants and it is the responsibility of the property owner to arrange any payment agreement between the owner and tenant. If you are a property owner who allows your tenant(s) or other third party to pay the city directly, please advise them to INCLUDE THE ACCOUNT NUMBER WITH THEIR PAYMENT/REMITANCE. This policy will help us to ensure that the payments are applied correctly, so we can avoid any errors and discrepancies.
---
Your monthly utility bill for 2023/2024 fiscal year consists of the following charges:
WATER is based on consumption, and you will be charged $40.65 as a base rate plus $1.75 per 1,000 gallons used. *
SEWER OPERATIONS AND MAINTENANCE FEE is based on the average water consumption for the four previous winter months (November-February). The fee is $30.37 as a base rate plus $1.75 per 1,000 gallons used. This fee will be reevaluated annually with our fiscal year beginning in October. *
GARBAGE service is provided to city residents by Hardin Sanitation. The current garbage fee is $16.69. One large, green trash can will be included in your city utility bill. You may request an additional trash can for an extra monthly fee.
GARBAGE PICK UP DAY: WEDNESDAY
If you do not find the information you need, please contact our office and we will provide it for you. Should you experience a problem with your water, please call the City Clerk's Office at (208) 278-5338. We will do everything possible to locate the problem with your water.
* The water rates outlined above are based on the standard 3/4 inch meter which is commonly used for single family residences in New Plymouth. Rates are often higher for commercial buildings and multi-family residences (1 to 3 inch and/or multiplier meters). Contact the city at (208) 278-5338 if you have a question about your meter and rates.
Relevant Documents